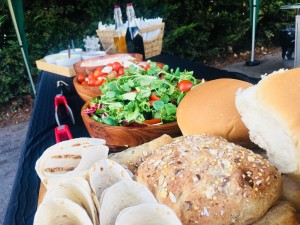 You won't find a more experienced or passionate hog roast catering company than the Hog Roast Canterbury team. We have been living and breathing hog roast cooking for almost 3 decades and have gone on to become the leading experts in the area. It's all everyone knows about us! You won't find better quality meat or more skilled chefs to prepare it anywhere in Canterbury and what's more, our highly adaptable catering team are just as skilled when it comes to preparing all of the other dishes on our varied and well-designed menus, from canapes to vegetarian options. We may be known first and foremost for our superb hog roasts, but we are also rapidly establishing a reputation as a well-rounded and versatile catering company who can provide high quality food for all occasions, tastes and budgets.
Why Are Our Hog Roasts So Good?
The reason our hog roasts are so good is down to 3 key factors-the quality of our meat, the skill of our chefs and the performance of our cooking equipment. We only ever source pork that has been produced in extremely ethical conditions, which is apparent in the succulent texture and flavoursome finish of all of our hog roasts. Our chefs have the expertise to prepare our premium meat perfectly to ensure its natural goodness shines through with every mouthful, and our hog roasting machines are the most modern, reliable and versatile pieces of equipment that are available.
What Else Do We Offer?
As fantastic as our hog roasts are, we understand that due to personal tastes or dietary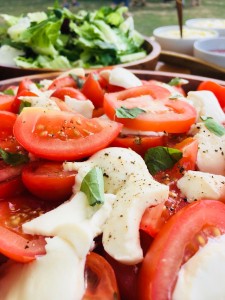 requirements this may not be a suitable option for everyone. This is why we have devised an exciting range of varied menus that offer alternative meats, innovative vegetarian options and gluten-free substitutes. This ensures all of your guests can enjoy a fabulous meal regardless of their preferences. As well as being adaptable with the type dishes we offer, we also have menus that vary in formality depending on the nature of your event and we can offer a delicious range of starters and desserts for full 3-course meals with table service, as well as canapes served by our friendly front of house team.