Canterbury's Most Renowned Hog Roast Caterer
Looking for an affordable catering option that doesn't compromise on taste or service? Then look no further than Hog Roast Canterbury. With experience in catering for over a decade, we know the area well and we know our business. Hog Roast Canterbury will take care of all the food for you whatever your event from christenings, weddings, birthdays or even when you just want a get together with friends or family but still want delicious food. We are able to cater for any number of guests from only five people to five hundred or more! Hog Roast Canterbury never compromise on the quality of our ingredients. We only ever source the best locally produced fare, the freshest seasonal ingredients and the highest standard of Red Tractor approved free-range meat, then prepare all of our food from scratch onsite.
Despite our name it's not all just hog roasts either! We can also prepare joints of beef or lamb or roast whole chickens or turkeys depending on your preferences. We provide all our own accompaniments from freshly made salads with local produce to out home-made apple sauce that always goes down a treat. Speaking of treats we can also provide desserts for your event as well as starters, canapes and can arrange the drinks too! Nothing is too much trouble, as long as you are happy so are we!
No party or event headaches for you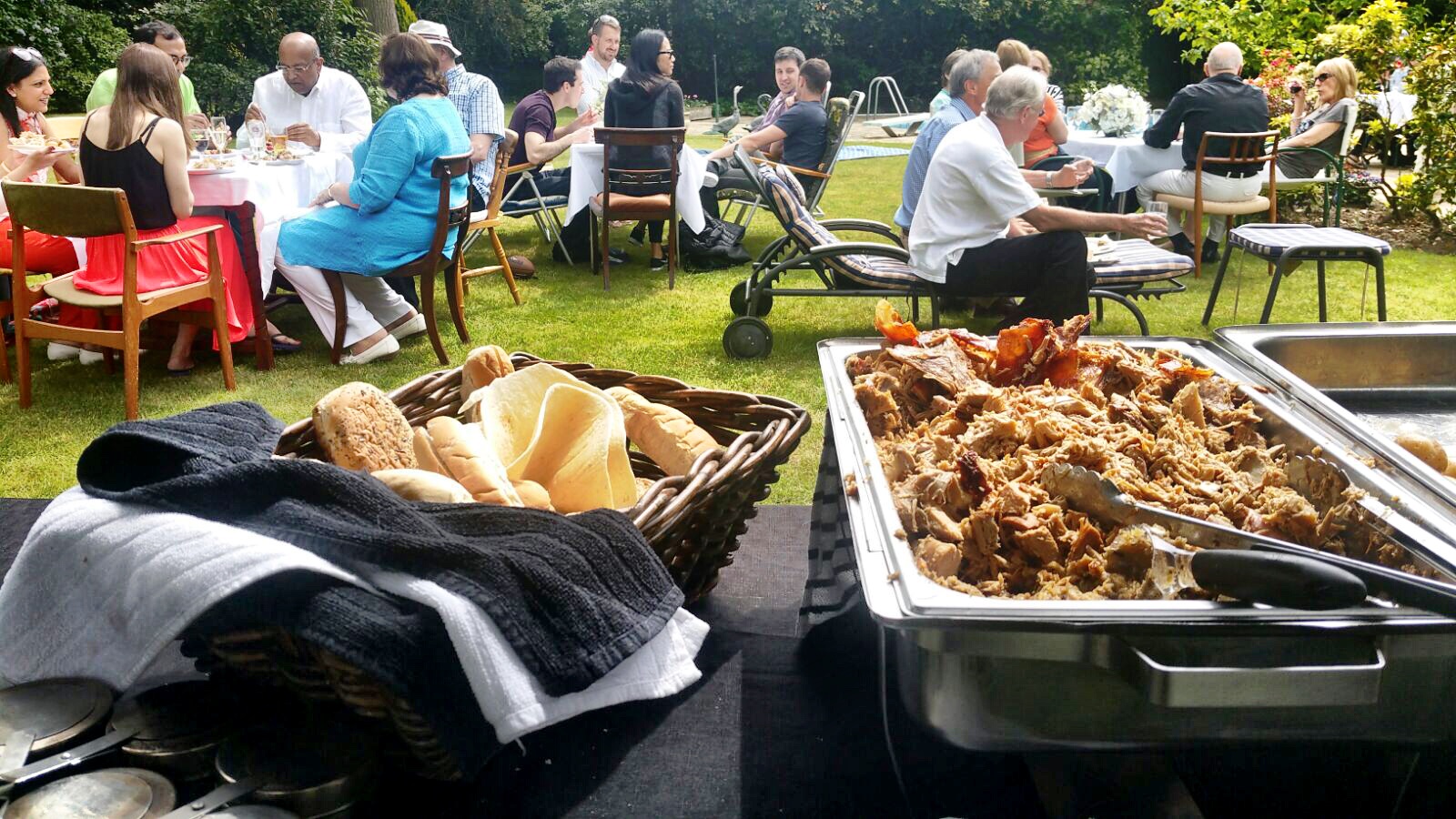 If you are planning a hog roast in Canterbury, or the surrounding area, you are in the right place. Whether you are planning a huge corporate event, a family wedding or a small celebration, we can provide all the food you need, at a great price. The Hog roast Canterbury team makes catering for anywhere between a dozen to a few hundred people as easy as making a phone call.
Everyone loves a big get-together and there is something special about hosting one of your own, but they don't just happen overnight. It takes a lot of planning and one thing that can cause a headache is getting the food right. Providing food that is varied enough to please all of your guests whilst also sticking to your budget may seem like a big ask, but it doesn't have to be. The Hog Roast Canterbury team can give you a diverse menu that everyone will love and cost-effective catering solutions for any occasion.
More than just roasted hogs
The modern spit roasting machines that we use are very versatile. They allow our experienced chefs to cook anything from a whole hog, to a row of chickens for your guests. Whether you want spit-roasted beef, lamb, hams or turkeys we can provide them.
Our versatile catering equipment also enables us to cook our food in a barbecue style if you prefer. If you want the ultimate barbecue feast, we have a number of water-mouthing options to choose from including our handmade gourmet sausages and burgers, as well as satisfying vegetarian alternatives.
In addition to a range of flavoursome meats cooked to your liking, we offer a delicious and diverse array of side dishes, salads, seasonal veg and potato dishes, varied starters, decadent desserts and delicate canapes. Check out our menus to see just how broad our catering packages are!
We're sure that you will be pleasantly surprised by the scope of our menus. As well as offering classic British dishes, our versatile team also take inspiration from international cuisines. We can treat you to a range of exotic flavour combinations from Southern-style American themed menus to Indian and Chinese-inspired starters and canapes amongst many others.
Fresh food cooked in front of you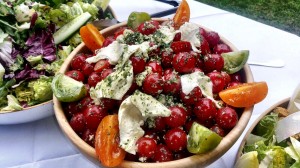 Regardless of how large or varied your chosen menu is, the Hog Roast Canterbury team will prepare it all from scratch at your venue on the day, and all of your freshly made dishes will be comprised of the finest ingredients, locally sourced produce and free-range meat.
If you want a carvery style meal, we can do that. However, we also offer an at the table service, for more formal events. Our buffet option is also very popular. You can even hire a hog-roasting machine from us, and do the cooking yourself.
Place your order in minutes
Ordering from the Hog roast Canterbury team is easy. All you need to do is to take a few minutes to fill out the order form on this website, to get an accurate, no obligation quote.