Canterbury's Most Renowned Hog Roast Caterer
If you are planning a hog roast in Canterbury, or the surrounding area, you are in the right place. Whether you are planning a huge corporate event, a family wedding or a small celebration, we can provide all the food you need, at a great price. The Hog roast Canterbury team makes catering for anywhere between a dozen to a few hundred people as easy as making a phone call.
No party or event headaches for you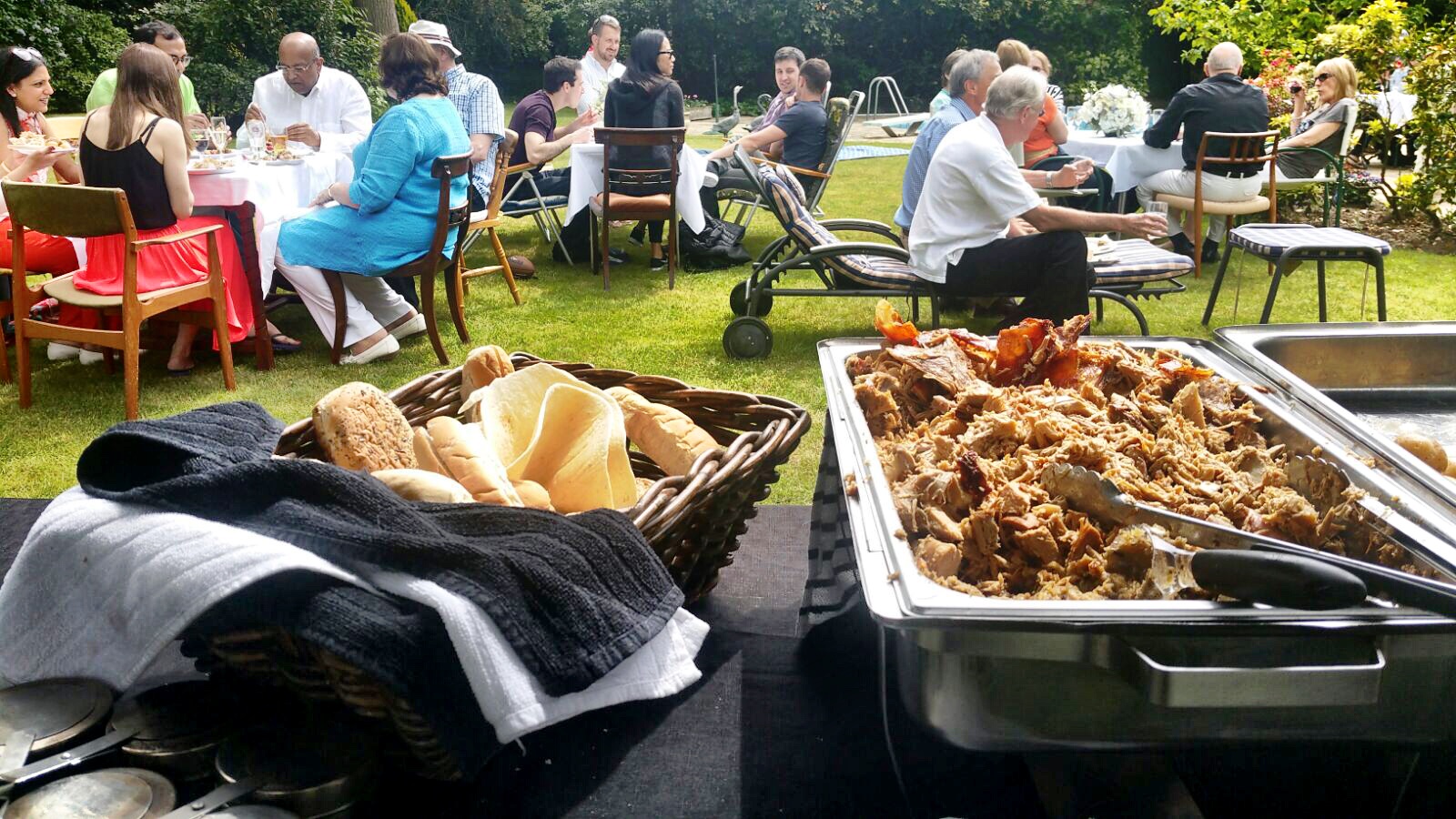 There is nothing quite like a party to bring everyone together and get everyone to re-connect, but the problem is always the catering. There is just so much to do and think about and do. It is also hard to estimate the cost of providing all that food. Hire us, and those headaches disappear.
More than just roasted hogs
The modern spit roasting machines that we use are very versatile. They allow our experienced chefs to cook anything from a whole hog, to a row of chickens for your guests. Whether you want spit-roasted beef, lamb, hams or turkeys we can provide them.
If you prefer we will convert our machines to huge barbecue grills, and cook you a range of chops, burgers, sausages, kebabs and small meat joints. We also offer a good selection of hot vegetarian food.
A wide choice of side dishes
Just browse our menus. You will see that we offer a long list of side dishes, as well as barbecued and spit roasted food. The list includes desserts, sauces, salads, breads, stuffing, potato dishes, steamed vegetables, and tasty finger food platters.
You will notice that we offer many different types of food. Our aim is to please everyone, which is why our menus are inspired by the biggest cuisines of the world. Our menus include Mexican, Indian, Italian, British, Chinese and Thai inspired dishes.
Fresh food cooked in front of you
It does not matter what type of food you order from us, our experienced catering team will prepare it all in front of your guests. You also choose how it is served.
If you want a carvery style meal, we can do that. However, we also offer an at the table service, for more formal events. Our buffet option is also very popular. You can even hire a hog-roasting machine from us, and do the cooking yourself.
Place your order in minutes
Ordering from the Hog roast Canterbury team is easy. All you need to do is to take a few minutes to fill out the order form on this website, to get an accurate, no obligation quote.